Our Companies
Coastal Ready Mix is ready when you are, no matter how big or technical your concrete needs are, we can deliver. Utilizing our fleet of delivery trucks, the latest in GPS navigation aids, competitive and fair pricing guides, we will be a leader in our industry throughout the Gulf region.
All of the Esfeller Companies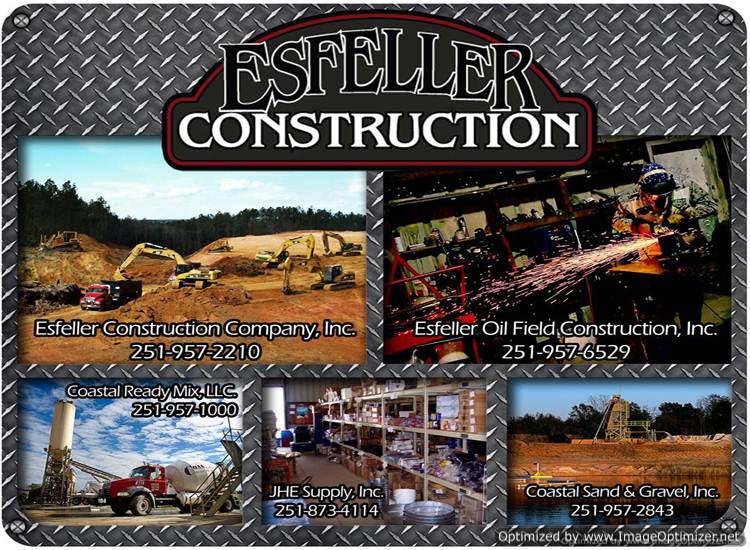 Call 251-634-2400 today for your FREE QUOTE!