About Coastal Ready Mix Concrete & Cement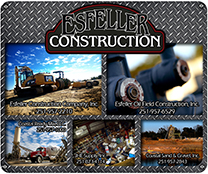 Our approach is quite simply to provide the best product, service and pricing. We offer the latest in Decorative Concrete Coloring, Stamping Molds and Techniques through our distribution of Alabama Pigments, maker of quality color pigments. We are currently running 12 trucks and we are capable of a daily output of approximately 650 yds per day. Our plant is up to date and fully ready to take on any size job!
---
HOURS OF OPERATION:
● Monday 5AM - 5PM
● Tuesday 5AM - 5PM
● Wednesday 5AM - 5PM
● Thursday 5AM - 5PM
● Friday 5AM - 5PM
● Weekends closed ●
Call 251-634-2400 today for your FREE QUOTE!